The Lockdown drill is designed to test UCCS emergency preparedness. It will be observed by University Police and staff from Public Safety. There will not be a police response activity in the drill.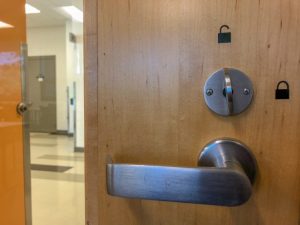 Preplanned Building Lockdown Drills
1/22 Tuesday, 9:40 AM – University Hall
1/22 Tuesday, 1:50 PM – Columbine Hall
1/23 Wednesday, 9:40 AM – Centennial Hall
1/23 Wednesday, 1:50 PM – Dwire Hall
1/24 Thursday, 9:40 AM – Osborne Center Science Engineering
1/24 Thursday, 1:50 PM – Engineering Building
1/28 Monday, 2:00 PM – ENT Performing Arts
2/08 Friday, 2:00 PM – Lane Center
Please depart the building prior to the scheduled lockdown drill only if you anticipate an adverse reaction with participation.
Please complete the short survey provided in the Lockdown Complete alert after participating in a drill.
https://surveyuccs.co1.qualtrics.com/jfe/form/SV_1FwtMxErGJc